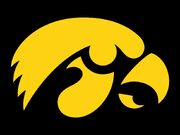 Light, rapid passagework fills this endearing piece. Students with good technique will have fun playing the trill-like passages. Keeping the dynamic level soft will make it easier to achieve a fast tempo. Though challenging, one should work to keep a steady pulse in 6/8. The animated articulations give the piece a graceful, bird-like character.
Publisher Information
Edit
'Round the Clock is available through Hal Leonard Co., 2007.
http://www.halleonard.com/product/viewproduct.do?itemid=416735&lid=0&keywords=round%20the%20clock&subsiteid=1&
Caroline Krause, Iowa Center for Research by Undergraduates Fellow
Ad blocker interference detected!
Wikia is a free-to-use site that makes money from advertising. We have a modified experience for viewers using ad blockers

Wikia is not accessible if you've made further modifications. Remove the custom ad blocker rule(s) and the page will load as expected.