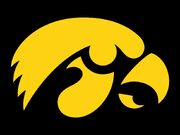 A waltz bass accompanies an expressive melodic line in "Dancing Lesson." Good balance is imperative for making sure the melody comes through well. Students should strive to create long, flowing lines in the right hand. Dynamics, pedaling, and rubato are all important aspects for a musical performance of this piece. The use of first and second repeat signs is a good experience for students.   
Publisher Information
Edit
'Round the Clock is available through Hal Leonard Co., 2007.
http://www.halleonard.com/product/viewproduct.do?itemid=416735&lid=0&keywords=round%20the%20clock&subsiteid=1&
Caroline Krause, Iowa Center for Research by Undergraduates Fellow
Ad blocker interference detected!
Wikia is a free-to-use site that makes money from advertising. We have a modified experience for viewers using ad blockers

Wikia is not accessible if you've made further modifications. Remove the custom ad blocker rule(s) and the page will load as expected.