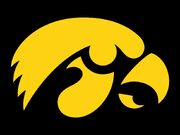 Strange dissonances let the listener know that something is amiss in "Family Quarrel." Students are sure to enjoy playing this rollicking piece. Paying attention to dynamic markings and the frequent accents helps give this work its harsh mood. The articulations are also quite important and detailed. The repeated notes should be as persistent and staccato as possible.
Publisher Information
Edit
'Round the Clock is available through Hal Leonard Co., 2007.
http://www.halleonard.com/product/viewproduct.do?itemid=416735&lid=0&keywords=round%20the%20clock&subsiteid=1&
Caroline Krause, Iowa Center for Research by Undergraduates Fellow
Ad blocker interference detected!
Wikia is a free-to-use site that makes money from advertising. We have a modified experience for viewers using ad blockers

Wikia is not accessible if you've made further modifications. Remove the custom ad blocker rule(s) and the page will load as expected.