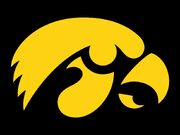 This piece gives performers and audience members alike a chance to breath. Peaceful melodies create an atmosphere of quiet repose. However, Kiorpes uses interesting harmonies to give the piece a unique feel. Students should be aware of the numerous accidentals and detailed articulation markings. The pedaling instructions are a bit more complicated than those in the other pieces from the 'Round the Clock collection. Attention to the markings is important so that the harmonies do not become unclear.
Publisher Information
Edit
'Round the Clock is available through Hal Leonard Co., 2007.
http://www.halleonard.com/product/viewproduct.do?itemid=416735&lid=0&keywords=round%20the%20clock&subsiteid=1&
Caroline Krause, Iowa Center for Research by Undergraduates Fellow
Ad blocker interference detected!
Wikia is a free-to-use site that makes money from advertising. We have a modified experience for viewers using ad blockers

Wikia is not accessible if you've made further modifications. Remove the custom ad blocker rule(s) and the page will load as expected.