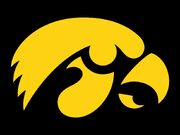 In "Sunrise," both hands take atypical roles: the melody is in the bass with the rich harmonies flowing above. Broken chords comprise the accompaniment. Since some of the reaches in the left hand are extreme; students with a large span will have an easier time keeping the melody legato. Dynamics, pedaling, and frequent relaxations of the tempo all work together to create an expressive work of music.
Publisher Information
Edit
'Round the Clock is available through Hal Leonard Co., 2007.
http://www.halleonard.com/product/viewproduct.do?itemid=416735&lid=0&keywords=round%20the%20clock&subsiteid=1&
Caroline Krause, Iowa Center for Research by Undergraduates Fellow
Ad blocker interference detected!
Wikia is a free-to-use site that makes money from advertising. We have a modified experience for viewers using ad blockers

Wikia is not accessible if you've made further modifications. Remove the custom ad blocker rule(s) and the page will load as expected.