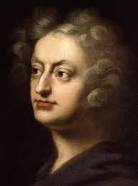 To be played at a moderate tempo, this lilting dance movement gives the performer a chance to explore a gentler sound that still projects above the left hand accompaniment. A simple left hand accompaniment allows students to focus especially on projecting and shaping the melodic line. Students should remain engaged and should actively listen even during the frequent cadences so that the music does not come to a halt. This piece is ideal for students that enjoy beautiful harmonies and melodies.
Caroline Krause, undergraduate piano major, The University of Iowa
Ad blocker interference detected!
Wikia is a free-to-use site that makes money from advertising. We have a modified experience for viewers using ad blockers

Wikia is not accessible if you've made further modifications. Remove the custom ad blocker rule(s) and the page will load as expected.