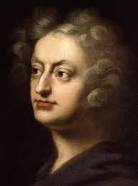 Even though this Trumpet Piece is in 3/4 time it can be felt like a March. In the first 4 measures, the sound of the military-style trumpet is emulated. Therefore strict rhythm is of utmost importance. For the chords in the first beats in the beginning, students can decide to play them either blocked chords or rolled. The articulation in the right hand needs to be very clear. It is recommended that the eighth notes should be played non-legato in order to emulate the trumpet sound effect.
Korak Lertpibulchai, Doctoral Piano Student, The University of Iowa
Ad blocker interference detected!
Wikia is a free-to-use site that makes money from advertising. We have a modified experience for viewers using ad blockers

Wikia is not accessible if you've made further modifications. Remove the custom ad blocker rule(s) and the page will load as expected.