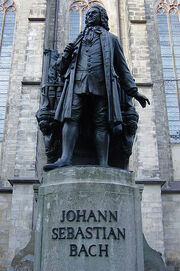 In the beginning of this Little Prelude, there are three clear voices which need to be well-balanced. Each voice gets a turn taking the lead. Repetitive phrases and motives offers the student and teacher to discuss creating a dynamic plan for the piece. be sure to work out good fingerings for the sixteenth note passages!
Korak Lertpibulchai, doctoral piano student, The University of Iowa
Ad blocker interference detected!
Wikia is a free-to-use site that makes money from advertising. We have a modified experience for viewers using ad blockers

Wikia is not accessible if you've made further modifications. Remove the custom ad blocker rule(s) and the page will load as expected.