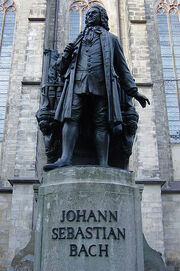 This piece should be played with a driving allegro and requires a very steady tempo to maintain the 3/8 feel. Students should be mindful to not slow down because of ornamentation throughout. This piece is yet another example of how Bach developed the form of the prelude and brought it to its greatest significance.
Edit
Caroline Krause, undergraduate piano major, The University of Iowa
Ad blocker interference detected!
Wikia is a free-to-use site that makes money from advertising. We have a modified experience for viewers using ad blockers

Wikia is not accessible if you've made further modifications. Remove the custom ad blocker rule(s) and the page will load as expected.