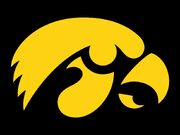 This single movemnt sonatina by the lesser known composer Jakob Schmitt will be one of the shorter and simpler sonatinas a student will encounter. Thus it is a great piece with which to invite your students into the world of sonatinas. The lively character of this sonatina should be handled by choosing a wise tempo (not too fast!) and by paying close attention to the slurs and articulation markings.
If anyone can find a portrait of Jakob (Jacob) Schmiit, please let us know!
Sukyung Yang, Doctoral piano student, The University of Iowa
Dr. Alan Huckleberry, professor of piano, The University of Iowa
Ad blocker interference detected!
Wikia is a free-to-use site that makes money from advertising. We have a modified experience for viewers using ad blockers

Wikia is not accessible if you've made further modifications. Remove the custom ad blocker rule(s) and the page will load as expected.