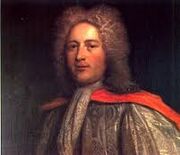 Written in ¾ time, this light-hearted dance is perfect for the beginner student who is learning about Baroque music. The left hand is much less active than the right, which allows the student to focus on the rhythms and articulation of the right hand. With the same rhythmic figure repeated throughout, make sure to stress the importance of dynamic contrast and line. 
Heidi Worsham, masters piano student, The University of Iowa
Ad blocker interference detected!
Wikia is a free-to-use site that makes money from advertising. We have a modified experience for viewers using ad blockers

Wikia is not accessible if you've made further modifications. Remove the custom ad blocker rule(s) and the page will load as expected.