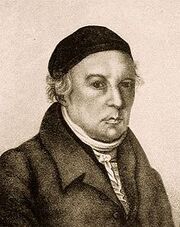 This sonatina requires coordination, a strong technique, and musicality. The opening measures have passages of contrary motion, with a moving bass line accompanying the lengthy melody. The excitement picks up in the second half of the piece, when both hands have numerous eighth notes.
Keeping the Alberti bass steady and clear can be a challenge. Students should continue to shape the phrases well, even when the accompaniment becomes more complex. Numerous finger crossings and hand position changes are used in this piece.
Caroline Krause, Iowa Center for Research by Undergraduates Fellow
Ad blocker interference detected!
Wikia is a free-to-use site that makes money from advertising. We have a modified experience for viewers using ad blockers

Wikia is not accessible if you've made further modifications. Remove the custom ad blocker rule(s) and the page will load as expected.