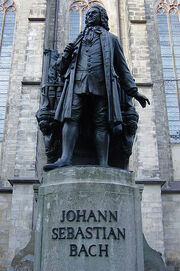 Good technique is needed for this musette. The right hand has numerous eighth notes, which need clarity and speed. The left hand also has some difficulties. The fifth finger has a droning G throughout the entire piece, creating a sound imitative of a bagpipe. Above this note, the left hand also has moving quarter notes. Bringing out the melodic line is important so that the texture does not become too thick.
Caroline Krause, Iowa Center for Research by Undergraduates Fellow
Ad blocker interference detected!
Wikia is a free-to-use site that makes money from advertising. We have a modified experience for viewers using ad blockers

Wikia is not accessible if you've made further modifications. Remove the custom ad blocker rule(s) and the page will load as expected.