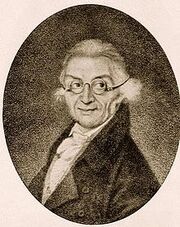 The asymmetrical phrasing gives a fresh sound to this joyful capriccio, while contrasts in dynamics, articulations and rhythmic figures add further interest. The fingering suggestions in the Music for Millions volume are excellent and will facilitate hand shifts and legato passagework. Students must be able to reach a fifth between fingers two and five to play the left hand legato line in the B section. 
Margaret Runaas, Professor of Music, Iowa Wesleyan College
Ad blocker interference detected!
Wikia is a free-to-use site that makes money from advertising. We have a modified experience for viewers using ad blockers

Wikia is not accessible if you've made further modifications. Remove the custom ad blocker rule(s) and the page will load as expected.