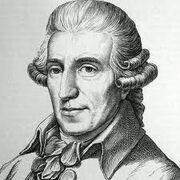 "Gypsy Dance" is a nice choice for students with agile fingers. The melody, which consists mostly of sixteenth notes, is set against basic I and V chords in the accompaniment. Partway through, the piece modulates to the relative major, a common practice when modulating from a minor key. This is a good moment to explain harmonic analysis concepts. The different characters of the major and minor sections should be highlighted; dynamics can help with this.
Caroline Krause, Iowa Center for Research by Undergraduates Fellow
Ad blocker interference detected!
Wikia is a free-to-use site that makes money from advertising. We have a modified experience for viewers using ad blockers

Wikia is not accessible if you've made further modifications. Remove the custom ad blocker rule(s) and the page will load as expected.