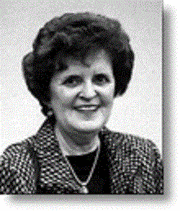 Though quite short in length, this piece is one of the more difficult in the Magic Suite. This is due to the vivace tempo marking and tricky figurations in the right hand. In D minor, much of the passage work is built on ascending D harmonic minor broken thirds. Keeping a steady pulse and tone can be challenging in these sections. The dynamics add an expressive quality to the piece and should be followed closely. They help create a swell to the top of each segment of a phrase. Since the pedal is not to be used in this piece, both hands should have a consistent legato touch.
Caroline Krause, Iowa Center for Research by Undergraduates Fellow
https://www.youtube.com/watch?v=KBThV1z1uXA&list=PL4DC9DD4684AC60EC&index=2
Ad blocker interference detected!
Wikia is a free-to-use site that makes money from advertising. We have a modified experience for viewers using ad blockers

Wikia is not accessible if you've made further modifications. Remove the custom ad blocker rule(s) and the page will load as expected.