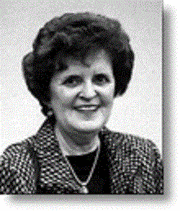 "Lucky Star" uses a fun mix of minor seventh chords, diminished seventh chords, and other unique combinations. Students should be comfortable with crossing hands before attempting this work . The general mood is contemplative. Rubato helps create this quality. Using the pedal and playing legato are also important aspects. This is a great piece for students that love to play expressively and experiment with dramatic timing and dynamic inflections.
Caroline Krause, Iowa Center for Research by Undergraduates Fellow
https://www.youtube.com/watch?v=c64Yp8ZmWlg&list=PL4DC9DD4684AC60EC&index=3
Ad blocker interference detected!
Wikia is a free-to-use site that makes money from advertising. We have a modified experience for viewers using ad blockers

Wikia is not accessible if you've made further modifications. Remove the custom ad blocker rule(s) and the page will load as expected.