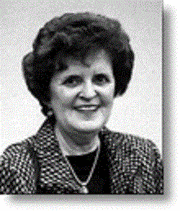 Hearing this piece may transport listeners to a magical land. "Magic Carpet Ride" flows nicely and has a constant sense of movement. The piece is built on eighth-note broken chords. The hands are continuously changing position and crossing over one another. Students should be comfortable with moving around a lot and be able to quickly read notes with ledge lines. The pedal markings and rests should be followed carefully in order to achieve the desired sounds. This eerie piece should be played steadily so that the magic carpet never slows down.  
Caroline Krause, Iowa Center for Research by Undergraduates Fellow
https://www.youtube.com/watch?v=AW_ODdPrhws&index=8&list=PL4DC9DD4684AC60EC
Ad blocker interference detected!
Wikia is a free-to-use site that makes money from advertising. We have a modified experience for viewers using ad blockers

Wikia is not accessible if you've made further modifications. Remove the custom ad blocker rule(s) and the page will load as expected.