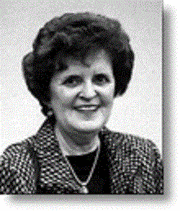 "Open Sesame" is a conversational piece. The hands alternate between being in parallel motion and having separate parts. It is as though they agree and then go their separate ways before merging back together. A strong distinction should be made between the legato and staccato sections. Dynamics play a large role in this piece. One section has a piano dynamic level as well as sforzando markings. These should stay within a soft dynamic range. The ending may be tricky for some students since the hands change clefs often. 
Caroline Krause, Iowa Center for Research by Undergraduates Fellow
https://www.youtube.com/watch?v=3MMHVlchW4E&index=5&list=PL4DC9DD4684AC60EC
Ad blocker interference detected!
Wikia is a free-to-use site that makes money from advertising. We have a modified experience for viewers using ad blockers

Wikia is not accessible if you've made further modifications. Remove the custom ad blocker rule(s) and the page will load as expected.