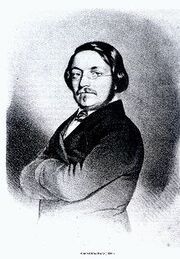 This canon is a bit longer than the other selections in the Opus 14 set. It also has an extensive amount of articulation markings. Students will encounter passages of fast staccato eighth notes as well as quarter notes with slurs. Accent marks and
tenuto
signs also appear frequently and need a lot of attention. A change in hand position halfway through the piece adds variety as well as an added challenge.
Publisher Information
Edit
200 Piccoli Canoni a due parti, Op. 14 can be purchased here
Caroline Krause, Iowa Center for Research by Undergraduates Fellow
Ad blocker interference detected!
Wikia is a free-to-use site that makes money from advertising. We have a modified experience for viewers using ad blockers

Wikia is not accessible if you've made further modifications. Remove the custom ad blocker rule(s) and the page will load as expected.