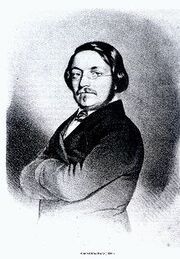 Compared to the first four works in the Op. 14 collection, this canon certainly increases in difficulty. Not only is it longer than its previous counterparts, but it also has an additional element: the use of rests. Each hand plays short phrases before taking a break with half note rests. Accurate counting will give a performance of this piece a polished sound. The extreme levels of contrary motion are also a useful pedagogical tool.
Publisher Information
Edit
200 Piccoli Canoni a due parti, Op. 14 (200 Little 2-Part Canons) is available through Hal Leonard Co.
http://www.halleonard.com/product/viewproduct.do?itemid=50088280&lid=0&keywords=kunz&subsiteid=1&
Caroline Krause, Iowa Center for Research by Undergraduates Fellow
Ad blocker interference detected!
Wikia is a free-to-use site that makes money from advertising. We have a modified experience for viewers using ad blockers

Wikia is not accessible if you've made further modifications. Remove the custom ad blocker rule(s) and the page will load as expected.