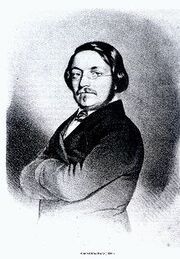 The right hand begins this little canon and is soon joined by the left hand. Each short phrase segment is followed by an exact copy in the other hand. Students should be prepared to encounter numerous ties and rests in this piece. The final measure ends with a brief moment of contrary motion, breaking up the pattern used throughout.
Publisher Information
Edit
200 Piccoli Canoni a due parti, Op. 14 (200 Little 2-Part Canons) is available through Hal Leonard Co.
http://www.halleonard.com/product/viewproduct.do?itemid=50088280&lid=0&keywords=kunz&subsiteid=1&
Caroline Krause, Iowa Center for Research by Undergraduates Fellow
Ad blocker interference detected!
Wikia is a free-to-use site that makes money from advertising. We have a modified experience for viewers using ad blockers

Wikia is not accessible if you've made further modifications. Remove the custom ad blocker rule(s) and the page will load as expected.