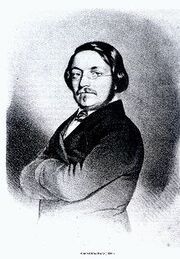 In an unusual time signature of 2/1, this piece may pose some initial problems for students because of the meter. Teachers may have to explain the counting; the large amounts of whole notes and half notes can be confusing. Other important elements include paying careful attention to the numerous rests in each hand and playing with a strong tone. Keeping a steady pulse is necessary for a confident performance of this canon.
Publisher Information
Edit
200 Piccoli Canoni a due parti, Op. 14 (200 Little 2-Part Canons) is available through Hal Leonard Co.
http://www.halleonard.com/product/viewproduct.do?itemid=50088280&lid=0&keywords=kunz&subsiteid=1&
Caroline Krause, Iowa Center for Research by Undergraduates Fellow
Ad blocker interference detected!
Wikia is a free-to-use site that makes money from advertising. We have a modified experience for viewers using ad blockers

Wikia is not accessible if you've made further modifications. Remove the custom ad blocker rule(s) and the page will load as expected.