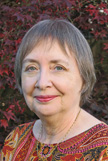 As the final work of the Fancy-free collection, "Masquerade" is also the most challenging. Fitting for a typical masquerade ball, this piece is a waltz. Both hands take turns with the accompaniment. The right hand has arpeggios that need to be smooth and even, and the left hand has scale passages. Dynamics and voicing should be carefully executed. When the left hand takes over the melody, accents and articulation become more important. This piece is pianistic, and although it has some difficulties, it is great preparation for more advanced works. 
Caroline Krause, Iowa Center for Research by Undergraduates Fellow
http://www.youtube.com/watch?v=cHWJLGCTTB8&index=1&list=PL2B079A7681C6BA60
Ad blocker interference detected!
Wikia is a free-to-use site that makes money from advertising. We have a modified experience for viewers using ad blockers

Wikia is not accessible if you've made further modifications. Remove the custom ad blocker rule(s) and the page will load as expected.