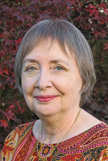 This piece captures the wonderment of experiencing the underwater world. Arpeggios and unusual harmonic progressions give help create this feeling. Tenuto signs mark the melody, which should be brought out. The arpeggiated figurations need to be legato and even. Students can be flexible with pacing and rubato, especially towards the end.
Caroline Krause, Iowa Center for Research by Undergraduates Fellow
Ad blocker interference detected!
Wikia is a free-to-use site that makes money from advertising. We have a modified experience for viewers using ad blockers

Wikia is not accessible if you've made further modifications. Remove the custom ad blocker rule(s) and the page will load as expected.