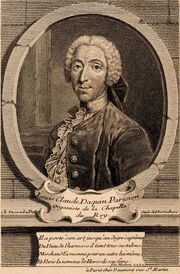 This piece consists of a harmonized melody in the right hand and two simultaneous notes in the left hand.  The notes in the left hand repeat unaltered through the whole piece emulating the tabour (type of drum).  It is important to notice that the melody is built ina question-answer scheme, where the former is always "forte",and the latter is always "piano".
Gustavo J. do Carmo, masters of piano
Ad blocker interference detected!
Wikia is a free-to-use site that makes money from advertising. We have a modified experience for viewers using ad blockers

Wikia is not accessible if you've made further modifications. Remove the custom ad blocker rule(s) and the page will load as expected.