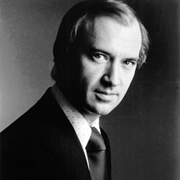 The liveliness and joy of a good polka is aptly described in this piece. Both hands remain in one five finger position throughout, so that the student can focus on the character and balance.  For the first time in this set, blocked intervals are used extensively, posing a small coordination issue.
Composer/Publisher Information
Edit
One of the most sought-after clinicians in music education of his time, Lynn Freeman Olson was also a prolific composer of music for keyboard study and classroom use. With degrees from the University of Minnesota, Mr. Olson traveled to an average of 30 states each year presenting workshops and clinics for conventions, teacher groups and school systems prior to his death in 1987.
Near The Beginning is published by Carl Fischer, 1971
Dr. Alan Huckleberry, Associate Professor of Piano, The University of Iowa School of Music
Ad blocker interference detected!
Wikia is a free-to-use site that makes money from advertising. We have a modified experience for viewers using ad blockers

Wikia is not accessible if you've made further modifications. Remove the custom ad blocker rule(s) and the page will load as expected.