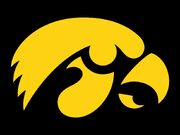 Students will love the dramatic opening chords of this piece. A strongly pulsed left hand helps create a dance-like sound. Balancing the melody above the thicker accompaniment should be a priority. Also, Mrozinski includes detailed articulation markings, which add a lot to the character. Students will enjoy the stability of the hand positions, which include F and C major.
Composer/Publisher Information
Edit
Complete bio can be found at https://mrozinski.musicteachershelper.com/about
Enchanted Forest is available through The Frederick Harris Music Company, 2003.
http://bookstore.musicdevelopmentprogram.org/enchanted-forest.html
Caroline Krause, Iowa Center for Research by Undergraduates Fellow
Ad blocker interference detected!
Wikia is a free-to-use site that makes money from advertising. We have a modified experience for viewers using ad blockers

Wikia is not accessible if you've made further modifications. Remove the custom ad blocker rule(s) and the page will load as expected.