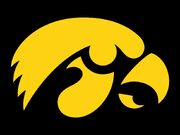 With a calming, broken chord accompaniment and a gentle melody, "Daybreak at the Castle" is a nice piece for students who enjoy playing peaceful, melodic music. One interesting aspect is Mrozinski's use of dynamics. The piece has a gradual crescendo from pianissimo to fortissimo that lasts the entire piece. This is extremely important for capturing the portrayal of the sun gradually emerging from the horizon. Another component of this work is smooth pedaling, which will help create a smooth, warm sound.
Composer/Publisher Information
Edit
Complete bio can be found at https://mrozinski.musicteachershelper.com/about
Enchanted Forest is available through The Frederick Harris Music Company, 2003.
http://bookstore.musicdevelopmentprogram.org/enchanted-forest.html
Caroline Krause, Iowa Center for Research by Undergraduates Fellow
Ad blocker interference detected!
Wikia is a free-to-use site that makes money from advertising. We have a modified experience for viewers using ad blockers

Wikia is not accessible if you've made further modifications. Remove the custom ad blocker rule(s) and the page will load as expected.