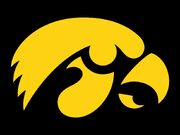 With a delicate, sneaky character, "Elf Mischief" is a great piece for helping students practice playing super staccato. The entire work is marked with staccatos, and students should play these as crisply and evenly as possible. Although neither hand ever changes position, the left hand is written in treble clef, which can be challenging for beginning pianists. However, both hands are either in C major or minor positions, making the piece accessible to many students.
Composer/Publisher Information
Edit
Complete bio can be found at https://mrozinski.musicteachershelper.com/about
Enchanted Forest is available through The Frederick Harris Music Company, 2003.
http://bookstore.musicdevelopmentprogram.org/enchanted-forest.html
Caroline Krause, Iowa Center for Research by Undergraduates Fellow
Ad blocker interference detected!
Wikia is a free-to-use site that makes money from advertising. We have a modified experience for viewers using ad blockers

Wikia is not accessible if you've made further modifications. Remove the custom ad blocker rule(s) and the page will load as expected.