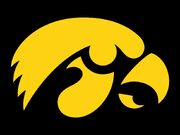 Mrozinski uses D.C. al Fine in this energetic piece; this might be the first time for young pianists to encounter this marking. Keeping a steady, fast pulse is important for capturing the feeling of a vibrant dance in the forest. Creating long lines, carefully following articulation markings, and voicing the melody above the accompaniment are all important elements of the piece. Students should carefully follow the ritardando marking before returning to the piece's beginning.
Composer/Publisher Information
Edit
Complete bio can be found at https://mrozinski.musicteachershelper.com/about
Enchanted Forest is available through The Frederick Harris Music Company, 2003.
http://bookstore.musicdevelopmentprogram.org/enchanted-forest.html
Caroline Krause, Iowa Center for Research by Undergraduates Fellow
Ad blocker interference detected!
Wikia is a free-to-use site that makes money from advertising. We have a modified experience for viewers using ad blockers

Wikia is not accessible if you've made further modifications. Remove the custom ad blocker rule(s) and the page will load as expected.