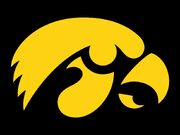 Double thirds abound in this work, opening up discussion of how to voice melodic lines above thick textures. The accompaniment is quite simple and consists of single notes. The left hand never changes position, allowing students to focus more on the movement in the right hand. Dynamics are especially important, since they correspond with the rise and fall of each phrase.
Composer/Publisher Information
Edit
Complete bio can be found at https://mrozinski.musicteachershelper.com/about
Enchanted Forest is available through The Frederick Harris Music Company, 2003.
http://bookstore.musicdevelopmentprogram.org/enchanted-forest.html
Caroline Krause, Iowa Center for Research by Undergraduates Fellow
Ad blocker interference detected!
Wikia is a free-to-use site that makes money from advertising. We have a modified experience for viewers using ad blockers

Wikia is not accessible if you've made further modifications. Remove the custom ad blocker rule(s) and the page will load as expected.