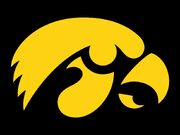 This pleasant piece offers a lot of nice challenges for young pianists to successfully overcome. Flowing eighth notes have occasional ties, which are useful for helping students develop stronger rhythmic skills. Also, the constant interplay between hands improves skills with passing melodies from one hand to another.  The left hand has a cadenza-like melody towards the end of the piece, and it should be played confidently with a rich tone. The final measures need to have clear voicing so that the melody can come through.
Composer/Publisher Information
Edit
Complete bio can be found at https://mrozinski.musicteachershelper.com/about
Enchanted Forest is available through The Frederick Harris Music Company, 2003.
http://bookstore.musicdevelopmentprogram.org/enchanted-forest.html
Caroline Krause, Iowa Center for Research by Undergraduates Fellow
Ad blocker interference detected!
Wikia is a free-to-use site that makes money from advertising. We have a modified experience for viewers using ad blockers

Wikia is not accessible if you've made further modifications. Remove the custom ad blocker rule(s) and the page will load as expected.