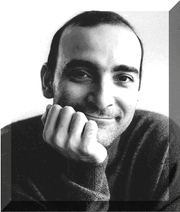 This is a fun piece for students who like variety. Kutnowski writes that the left hand is played by knocking one's knuckles on top of the instrument, creating a completely different sound from typical piano music. Both hands should carefully follow the dynamic markings since they are the only expressive marking used.
Composer/Publisher Information
Edit
Complete bio can be found at http://bottazziinternationalmusicalsociety.com/martin_kutnowski.htm
Echoes, Pictures, Riddles, and Tales for Piano Solo is available through The FJH Music Company INC, 2005. http://www.fjhmusic.com/piano/contemp_elem.htm
Caroline Krause, Iowa Center for Reserach by Undergraduates Fellow
Ad blocker interference detected!
Wikia is a free-to-use site that makes money from advertising. We have a modified experience for viewers using ad blockers

Wikia is not accessible if you've made further modifications. Remove the custom ad blocker rule(s) and the page will load as expected.