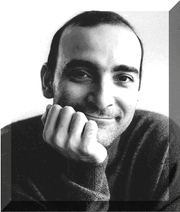 A cheery tempo and vibrant articulation make this a fun piece to play. Students should keep a steady tempo and make sure their rhythms are accurate. Slowing down becomes a temptation because of the numerous hand position changes and accidentals. Kutnowski is extremely specific about articulation and dynamic markings. One encounters a dynamic range from pianissimo to forte and various instructions such as tenutos and accents.
Composer/Publisher Information
Edit
Complete bio can be found at http://bottazziinternationalmusicalsociety.com/martin_kutnowski.htm
Echoes, Pictures, Riddles, and Tales for Piano Solo is available through The FJH Music Company INC, 2005. http://www.fjhmusic.com/piano/contemp_elem.htm
Caroline Krause, Iowa Center for Research by Undergraduates Fellow
Ad blocker interference detected!
Wikia is a free-to-use site that makes money from advertising. We have a modified experience for viewers using ad blockers

Wikia is not accessible if you've made further modifications. Remove the custom ad blocker rule(s) and the page will load as expected.