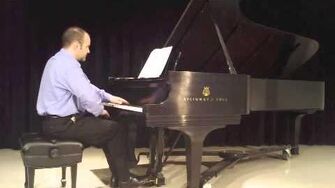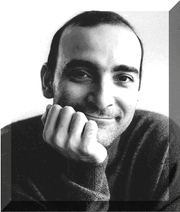 Since the entire piece is built on fourths, Kutnowski uses constant changes in hand position to add variety. Choosing individualized fingering for each performer is important for increasing facility in this piece. Students should carefully differentiate the various patterns used. As the piece alternates between augmented and perfect fourths, the articulation and dynamics correspondingly fluctuate.
Composer/Publisher Information
Edit
Complete bio can be found at http://bottazziinternationalmusicalsociety.com/martin_kutnowski.htm
Echoes, Pictures, Riddles, and Tales for Piano Solo is available through The FJH Music Company INC, 2005. http://www.fjhmusic.com/piano/contemp_elem.htm
Caroline Krause, Iowa Center for Research by Undergraduates Fellow
Ad blocker interference detected!
Wikia is a free-to-use site that makes money from advertising. We have a modified experience for viewers using ad blockers

Wikia is not accessible if you've made further modifications. Remove the custom ad blocker rule(s) and the page will load as expected.