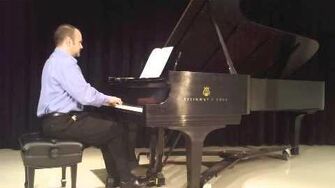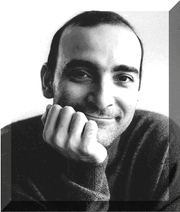 This piece captures the eeriness of a spooky mansion. The accompaniment has a distant, repeating pattern centered on A. The right hand, full of accidentals, twists and turns within the range of about an octave. Good fingering is necessary for playing the melody with a legato touch. There are numerous ties held over bar lines in the right hand, so students may count out loud in order to produce accurate rhythms. Following the pedal markings also contributes to the chilling mood.
Composer/Publisher Information
Edit
Complete bio can be found at http://bottazziinternationalmusicalsociety.com/martin_kutnowski.htm
Echoes, Pictures, Riddles, and Tales for Piano Solo is available through The FJH Music Company INC, 2005. http://www.fjhmusic.com/piano/contemp_elem.htm
Caroline Krause, Iowa Center for Research by Undergraduates Fellow
Ad blocker interference detected!
Wikia is a free-to-use site that makes money from advertising. We have a modified experience for viewers using ad blockers

Wikia is not accessible if you've made further modifications. Remove the custom ad blocker rule(s) and the page will load as expected.