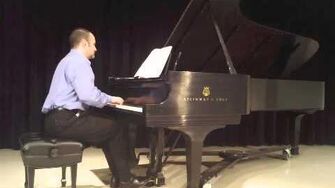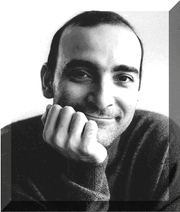 Students should be sure to bring out the tenderness in this lullaby. Highlighting the melodic aspects in both hands will help to create a peaceful mood. The frequent hand positions changes, finger crossings, and finger substitutions in the left hand can be difficult. The only articulation used is legato, and pedal can also help create a smooth sound. Students may want to use the una corda pedal in the final measures to produce a special, extra soft dynamic level.
Composer/Publisher Information
Edit
Complete bio can be found at http://bottazziinternationalmusicalsociety.com/martin_kutnowski.htm
Echoes, Pictures, Riddles, and Tales for Piano Solo is available through The FJH Music Company INC, 2005. http://www.fjhmusic.com/piano/contemp_elem.htm
Caroline Krause, Iowa Center for Research by Undergraduates Fellow
Ad blocker interference detected!
Wikia is a free-to-use site that makes money from advertising. We have a modified experience for viewers using ad blockers

Wikia is not accessible if you've made further modifications. Remove the custom ad blocker rule(s) and the page will load as expected.