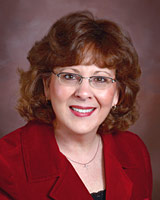 This beautiful waltz features a singing melody line and eighth-note accompaniment in the left hand. Students can invest a great deal of emotion into this piece to make it a moving experience for the listener. What begins as simple melody and quarter note accompaniment in the upper register develops into a more ornamented accompaniment in the richer alto and bass registers. Students should pay special attention to the pedaling to ensure the clarity of the sound.
Jennifer Brooke, undergraduate piano major, University of Iowa
Link
Ad blocker interference detected!
Wikia is a free-to-use site that makes money from advertising. We have a modified experience for viewers using ad blockers

Wikia is not accessible if you've made further modifications. Remove the custom ad blocker rule(s) and the page will load as expected.