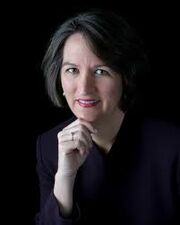 This nocturne is standard in that it features an expressive right-hand melody with simple left-hand accompaniment. However, a flat seventh scale degree gives this nocturne a distinct flavor that could be contrasted with other nocturnes a student has played. Students should consider highlighting the alto voice when it appears, and take advantage of the
rubato
marking in the last few measures of the piece.
Jennifer Brooke, undergraduate piano major, The University of Iowa
Ad blocker interference detected!
Wikia is a free-to-use site that makes money from advertising. We have a modified experience for viewers using ad blockers

Wikia is not accessible if you've made further modifications. Remove the custom ad blocker rule(s) and the page will load as expected.