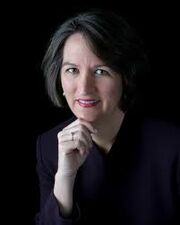 Reminiscent of a song like
Shenandoah
, this piece's singing melody, arpeggiated accompaniment, and open fifths and sixths are perfectly suited to the development of expressive ability. Of particular note is the seamless key change before the reprise of the melody. Students should catch onto the standard accompanimental pattern in the left hand and easy pedaling pattern quickly, enabling teachers to focus on phrasing and dynamic contrasts, both essential to the success of the piece.
Jennifer Brooke, undergraduate piano major, The University of Iowa
Ad blocker interference detected!
Wikia is a free-to-use site that makes money from advertising. We have a modified experience for viewers using ad blockers

Wikia is not accessible if you've made further modifications. Remove the custom ad blocker rule(s) and the page will load as expected.