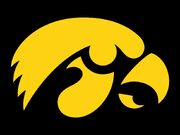 Unlike many works in beginning repertoire, this waltz is more accessible to students because of the stable hand positions. Remaining in a G major position allows students to become comfortable with the music much more quickly. Vogel, however, still manages to create a musically interesting work. The left hand has numerous patterns throughout, and the right hand is interesting rhythmically and melodically. Additionally, the middle section introduces the use of numerous C-sharps, challenging students without moving all over the keyboard. Finally, D.C. al Fine is used, opening up a potential opportunity to explain this form.
Caroline Krause, Iowa Center for Research by Undergraduates Fellow
Ad blocker interference detected!
Wikia is a free-to-use site that makes money from advertising. We have a modified experience for viewers using ad blockers

Wikia is not accessible if you've made further modifications. Remove the custom ad blocker rule(s) and the page will load as expected.