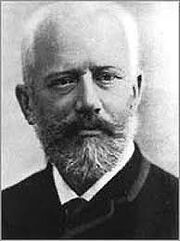 With a noble, yet gentle character, this piece captures numerous emotions. Mature pianists will enjoy bringing out the nuances in phrasing,
rubato
, and dynamics. Articulation is also an important aspect, especially in the accompaniment. The staccato notes should not be harsh but need to match the mood. Students may have difficulty with the numerous ties and may want to practice the left hand alone.
Caroline Krause, Iowa Center for Research by Undergraduates Fellow
Ad blocker interference detected!
Wikia is a free-to-use site that makes money from advertising. We have a modified experience for viewers using ad blockers

Wikia is not accessible if you've made further modifications. Remove the custom ad blocker rule(s) and the page will load as expected.