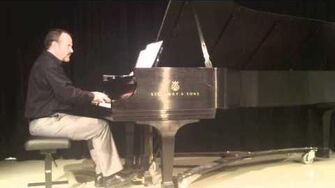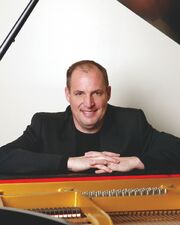 Students and teachers will have fun with this exciting piece, which alternates between C major and A minor. The opening begins relatively calmly, though students will still encounter numerous eighth notes, which need clarity. The dynamic level, however, ranges between
pp
and
mp
.
The storm unleashes its furry after one page of repose. Rapid eighth notes alternating between both hands are sure to keep students busy. A fast tempo is necessary for capturing the passion and surprise. The piece ends as it began, but with an even quieter dynamic level. Highlighting these contrasts adds to its drama.
Composer/Publisher Information
Edit
Mouse on a Mirror can be purchased here
Caroline Krause, Iowa Center for Research by Undergraduates Fellow
Ad blocker interference detected!
Wikia is a free-to-use site that makes money from advertising. We have a modified experience for viewers using ad blockers

Wikia is not accessible if you've made further modifications. Remove the custom ad blocker rule(s) and the page will load as expected.