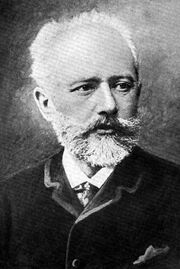 Tchaikovsky composed his "Album for the young" in 1878; thirty years after Robert Schumann composed his Album for the young op. 68. The Tchaikovsky`s album for the young is a collection of twenty four songs for intermediate piano students. The Morning Prayer is a choral for four voices. The great technical difficulty in this piece is to highlight differences among each one of the voices, especially the upper voice, which is played by the weakest fingers.
Gustavo do Carmo, Masters Piano Student, The University of Iowa
Ad blocker interference detected!
Wikia is a free-to-use site that makes money from advertising. We have a modified experience for viewers using ad blockers

Wikia is not accessible if you've made further modifications. Remove the custom ad blocker rule(s) and the page will load as expected.