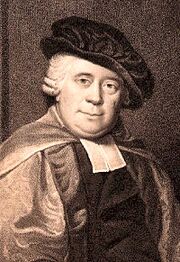 This gigue is great for students who have fast fingers! Marked vivace, this dance is in 6/8 time and full of running eighth notes. Some of the finger crossings may be difficult for students. Even through the hand position changes often, the melody needs to always remain legato. However, since the piece's key signature of C major is comfortable for most students, they should be prepared for facing other challenges. Extreme dynamics switches keep repeated material from becoming mundane. Though the left hand is quite simple, students should be able to reach an octave before playing this gigue.
Caroline Krause, Iowa Center for Research by Undergraduates Fellow
Ad blocker interference detected!
Wikia is a free-to-use site that makes money from advertising. We have a modified experience for viewers using ad blockers

Wikia is not accessible if you've made further modifications. Remove the custom ad blocker rule(s) and the page will load as expected.