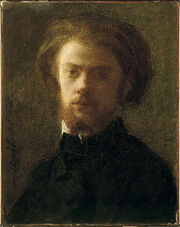 The predominant feature of this piece is arpeggiated triplets in the left hand, joined occasionally by the right hand. The triplets, along with the ¾ time signature, contribute to the lilting feel of this movement, which also contrasts loud and soft dynamics quite starkly.
Chord changes in the left-hand arpeggios coupled with the relatively quick tempo may require extra practice.
Jennifer Brooke, undergraduate piano major, The University of Iowa
Ad blocker interference detected!
Wikia is a free-to-use site that makes money from advertising. We have a modified experience for viewers using ad blockers

Wikia is not accessible if you've made further modifications. Remove the custom ad blocker rule(s) and the page will load as expected.