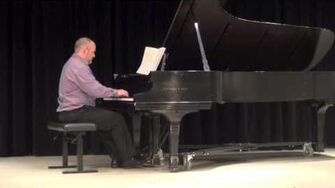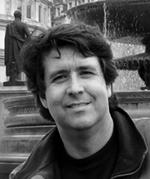 "As you play, try to imagine the mysterious feeling of diving deeper and deeper into the ocean. The harmonies should ripple like water as they flow throughout the arpeggiated accompaniment." (Timothy Brown, reproduced here with permission of the author.)
Within the arpeggios, which are tossed off from hand to hand, the young pianist must articulate the first note in such a way to create the compound melody.  Without that, this piece could easily become an etude in arpeggios.  It is upon the performer to bring out the music.
Composer/Publisher Information
Edit
Biographical and other information about Timothy Brown can be found here
"From Far Away Places" can be purchased here
Dr. Alan Huckleberry, Associate Professor of Piano Pedagogy, The University of Iowa School of Music  www.alanhuckleberry.com
Ad blocker interference detected!
Wikia is a free-to-use site that makes money from advertising. We have a modified experience for viewers using ad blockers

Wikia is not accessible if you've made further modifications. Remove the custom ad blocker rule(s) and the page will load as expected.