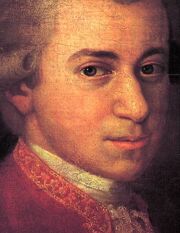 Articulation is one of the most crucial aspects of this piece. Two-note slurs and staccato passages are some of the notable markings. Additionally, students should keep the touch light and airy, creating a carefree atmosphere. Dynamics are also important, and they can be used to create phrasing.
Caroline Krause, Iowa Center for Research by Undergraduates Fellow
Ad blocker interference detected!
Wikia is a free-to-use site that makes money from advertising. We have a modified experience for viewers using ad blockers

Wikia is not accessible if you've made further modifications. Remove the custom ad blocker rule(s) and the page will load as expected.